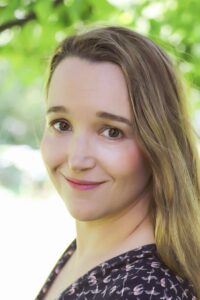 My name is Dr Mandy Leonhardt and I am a fully qualified and GMC registered GP. I am particularly interested in women's health, nutrition and healthy ageing and my ongoing professional development reflects this passion. I offer a private clinic which specializes in the holistic assessment and individualized treatment of hormonal imbalances at every stage of a woman's life: Premenstrual Syndrome (PMS), Perimenopause and Menopause. My aim is to give women the best evidence based, personally tailored advice about treatment options for hormonal imbalances and healthy ageing. During my consultations I will discuss treatments that are available both on the NHS, as well as privately and include hormone replacement therapy, nutrition, lifestyle and supplements.
I work in a multidisciplinary team and liaise with other women's health professionals such as Gynecologists, Urogynaecology Nurse Specialists and Physiotherapists. https://hampshiregynaecologist.com/
Together with my colleague and friend Dr Hannah Short, I have written a book called The Complete Guide to Premature Ovarian Insufficiency and Early Menopause. It is available from all good bookshops and online.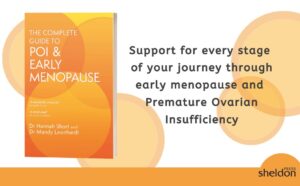 Order your copy of our book here:
Amazon.co.uk: https://www.amazon.co.uk/Complete-Guide-POI-Early-Menopause/dp/1399801244/ref=sr_1_3?keywords=poi+and+early+menopause&qid=1651239602&sprefix=POI+early+men%2Caps%2C79&sr=8-3
Bookshop.org: https://uk.bookshop.org/books/the-complete-guide-to-poi-and-early-menopause/9781399801249
Together with another medical colleague, I am also the founder, organizer and host of England's first Menopause Café, which took place on 20th of January 2018 in Petersfield/Hampshire. Following the sell out success of the first Menopause Café, we hosted a second event on April 21st 2018, which was equally oversubscribed and very well received.
The Menopause Café concept is a social franchise which was started by Rachel Rowan from Perth in Scotland. These pop up events are free and provide an opportunity for women (and man and everyone else who is interested) to exchange experiences and to have conversations about any issues related to menopause in a safe and confidential space alongside a cup of tea, coffee and cake. Our Menopause Café was featured on TV by BBC Southwest lunchtime and evening news as well as on BBC Solent Breakfast Radio. For more information about Menopause Cafés and future events please have a look at www.menopausecafe.net.
I have been interviewed by BBC Solent on several occasions about Menopause related news and issues.
In June 2019, I have written an article about 'Low mood and depressive symptoms – Should General Practitioners prescribe Hormone Replacement Therapy or Antidepressants as the first line treatment?'. This article was published in the professional journal by the British Menopause Society, Post Reproductive Health. You can read and download a free copy of my article here:
https://journals.sagepub.com/eprint/Y3BZJ4A9RAH2MVSVUK5R/full
In March 2022 I have contributed to the menopause segment of a four part women's health program for Channel 5 TV called Women's Health: Breaking the Taboos. It will be shown on Channel 5 TV on 10th of August 2022 at 7pm and after the broadcast it will be available on demand via My5.
I frequently give talks at women's health events and I am available for public and corporate educational events.
Past events:
Podcast session 17 (March 2022) of the podcast Circling the Drain discussion all things Perimenopause https://www.circlingthedrainpodcast.com/
September 2021 I contributed a talk about women's hormonal health to the Invigor life training program – https://www.mojolife.co.uk/news/invigor-pilot-course
29th of September 2020, Webinar with CheckMeUp campaigner Dafina Malovska discussing the importance of regular women's health checks; in aid of the gynae cancer charity Eve Appeal.
July, 25th 2020 Webinar, PMDD and Nutrition, in collaboration with https://pmddandme.co.uk/
January 21st 2020 Talk: HRT and alternatives, in collaboration with Flushed Friends, Menopause support group, Winchester
October 17th 2019 Talk: Menopause in the Workplace, Siemens Head Office, Frimley
October 11th 2019, Talk: Women's Hormonal Health from Puberty to Menopause, in aid of the cancer charity Eve Appeal  https://eveappeal.org.uk
On 3rd of April 2019 I gave a talk about Menopause to staff at the Occupational Health Department at Royal Hampshire Hospital in Winchester.
On 15th of November 2018 I was a guest speaker at a women's health event hosted by "My beautiful Ladies", a local women's support group, at The Candover Clinic in Basingstoke.
In July 2018, I presented a scientific poster with a colleague about the impact and outcomes of the Menopause Cafés at the British Menopause Society's Annual Conference in London
My qualifications: