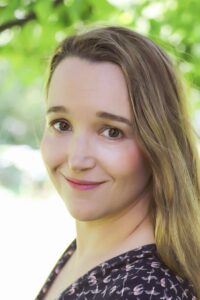 Dr Mandy Leonhardt
Dr Mandy Leonhardt is the founder and director of Hormoneequilibrium. She is a fully qualified and GMC registered GP. She has a particular interest in women's health, nutrition and healthy ageing and her ongoing professional development reflects this passion. She received the Certificate of Menopause care by the British Menopause Society (2018) and she is certified as practitioner by the International Society of Gynaecological Endocrinology (ISGE, 2021). Together with her colleague and friend Dr Hannah Short, she has written a book called The Complete Guide to Premature Ovarian Insufficiency and Early Menopause. 
Dr Leonhardt was the co-host of England's first ever Menopause Café in 2018. She is also a certified nutritionist (MNU 2020).
Dr Leonhardt and her team offer private appointments with the focus on the holistic assessment and individualized treatment of hormonal problems at every stage of a woman's life: Premenstrual Syndrome (PMS), Perimenopause and Menopause. During her consultations she will discuss treatments that are available both on the NHS, as well as privately and include hormone replacement therapy, nutrition advice, lifestyle recommendations and supplements.
Dr Leonhardt works in a multidisciplinary team and liaises with other women's health professionals such as gynaecologists, uro-gynaecology nurse specialists and physiotherapists. https://hampshiregynaecologist.com/
She frequently gives talks about Menopause in the Workplace and can be contacted by interested businesses who wish to support their employees.
Mrs Hannah Rokison
Nurse Specialist in Menopause Care
Hannah has 30+ years of clinical experience in the NHS with advanced training in Acute Medical Care and Public Health. Her commitment to specialising in menopause care was born out of personal experience and also listening to the many women she has met throughout her years of nursing  who have been impacted by the the physical and emotional effects that the menopause can cause.
Hannah had extensive training in menopause assessment and care and she will closely work with Dr Leonhardt to holistically support women throughout their perimenopause and menopause journey.
Hannah is based at the Candover Clinic and she offers new patient consultations and follow up appointments. She also offers specific appointments for women who are already settled on their HRT but who are interested in discussing and starting testosterone replacement.